9 Red Hair Ideas to Obsess Over
Ready for some seriously red-hot hues!? Whether you're cranking up the vibrancy or after a softer shade, discover our picks of the most covetable red hair dye going...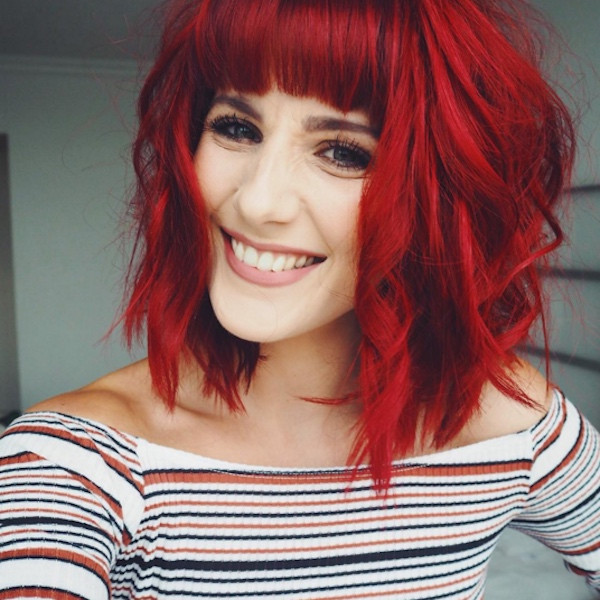 1
Bright Red Hair
After trailblazer tresses? Add fiery tones to your look with our LIVE Ultra Brights Pillar Box Red shade, and just re-apply whenever you need an intense hue hit!
Image credit: @wonderful_u
2
Warm Red
As the weather gets frosty (boo!),add some much needed warmth to your locks. Come rain or shine this style will always be a guaranteed fav!
Image credit: @paigejoannaa
3
Bright Red on Dark Hair
Dark heads can totally be part of the red club! To go super bright you'll need to bleach first and then use a semi permanent shade over the top. Or try our LIVE Intense Colour + Lift which lightens and colours darker hair in one oh so simple step.
Image credit: @kainaat89982
4
Copper Hair
Major colour crush on copper? We're def right there with you! Recreate the look with our LIVE Intense Colour Mango Twist shade for hair game to be reckoned with!
5
Pastel Peachy/red Hair
Tangerine dreams looks every bit as good as it sounds! Get those peachy locks using our LIVE Peach Blush, which'll make any getup that extra bit dreamy.
Image credit: @ch32
6
Red ombre hair
We're coining the term 'Rombre' for this red ombre number (definitely will catch on!). Pair this ruby shade with a braid for a style that finally warrants #NoFilter.
7
Pink red hair
It's no secret that pink locks are here to stay - so add a splash of pinky red to your life with our LIVE Ultra Brights Raspberry Rebel shade. Wear with pale shades for a look that's just. So. Good.
Image credit: @carlottacrepax