Image credit: @allyinblunderland
Looking for a new shade to add to your pastel palette? Whether you're just after something temporary or you want some permanent pastel perfection we're touting lilac and lavender as the shades of the season.
Top Tip: for best results using both our temporary and semi-permanent pastel lilac dyes, your hair will need to be extra light blonde (so you will need to pre-lighten if necessary). For our permanent shades, your hair should be natural light to dark blonde.
Read on for the how-to guides and don't be shy, send us your looks - #LIVEcolour on Insta or post your pic on our FB page. We love to see them and you could get featured on our feed!
Temporary lilac hair dyes
If you're after a short-term lilac fix, the semi-permanent LIVE Ultra Brights and temporary LIVE Pastel Sprays can be used to create your own custom lilac shade. Let's get creative!
LIVE Ultra Brights
In a non-metallic bowl, add a pea-sized amount of LIVE Purple Punk and 2 pea-sizes of Electric Blue to the in-pack conditioner and mix together. The shade you mix up will be a good indicator of the result you'll achieve.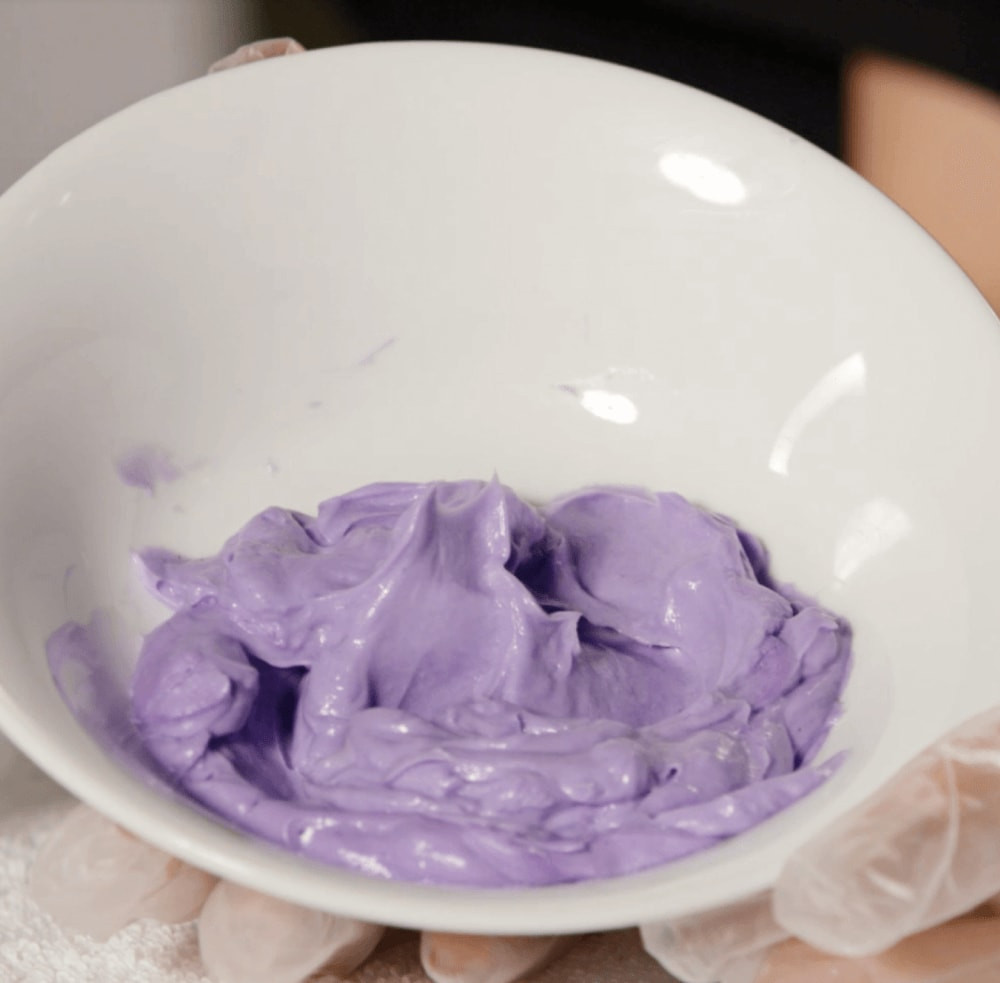 Apply the mixture to clean, towel-dried (damp) hair and leave for a couple of minutes before rinsing. For the full step-by-step on creating a pastel lilac ombré, check out our video here.
Not after the ombre look? No problem, just follow a normal full head application with your lilac pastel shade.
LIVE Pastel Sprays
In a similar way to the Ultra Brights, the temporary LIVE Pastel Sprays in Cotton Candy and Icy Blue can be used together to give a lilac/lavender result. On clean, dry hair, simply spray individual strands alternating between the 2 colours and comb through before blow drying. You should find the 2 shades gradually blend into each other as you go but you can always do a little smudging in between. Try a couple of test strands to check you're happy with the colour result before committing to a full head.
To get more of a grey lilac look, your hair will need to be a cooler, ash toned blonde to begin with.
Permanent lilac hair dye
Tempted by something more permanent? Our innovative Lightener + Twist range has just won a Pure Beauty award for best new hair colour! Featuring cool pastel tones of lilac, rose and mauve, this range is perfect for a new season colour update.
These permanent shades are designed for best results on hair that is naturally light to dark blonde. So if you've already got colour or bleach on your hair, the results may not turn out as expected. If your hair is bleached, a temporary shade like the ones above may be a more suitable option.
As with all hair dyes/bleaches, the results and the longevity of your colour can be affected by your individual hair type and hair history. We always recommend doing a strand test before a full application to check you're happy with the colour results
If in doubt, do contact our Schwarzkopf Advisory team on 0800 328 9214 and one of our advisors will be happy to discuss your individual colour needs!
Phew! Now you're ready to get your lilac on. Remember to send us your pastel pics - #LIVEcolour on Insta or post your pic on our FB page.