Our Top 9 Bright Hair Colour Looks
Subtle just doesn't suit everyone, right? If intense and vibrant colours have you double tapping all over Insta, then it's time to meet the most major bright hair looks around...
1
Purple Pink Ombre
Ever heard of the saying 'why have one colour when you can have three'? Yeah, neither have we - but it's totes appropriate here. Create your custom shades by mixing any of our LIVE Ultra Brights range together.
Image credit: @ambermichelleconroy
2
Pastel & Bright Pink
There's no denying our love for all things pink. Work the two-toned look with loose curls and a choker for a killer AM-PM style. <3
Image credit: @ch32
3
Bright Purple
Power to the purple! Turn up the vibrancy with our LIVE Purple Punk and you'll legit be in hairspo heaven.
Image credit: @iridescentfaerie
4
Multi-toned Hair
Some call it galaxy hair, we just call it one cool-as combo. Separate your hair into strands and get painting with the colours that are doing it for your 'do.
Image credit: @jcinness
5
Blue with Purple Tips
Consider your flick on fleek, because this dreamy shade just took our hairspo next level. Hit our LIVE Electric Blue and finish the tips with our LIVE Purple Punk. Winter blues? Tick, tick tick.
6
Vibrant Turquoise
And whipping that hair doesn't stop there. Embrace those mermaid vibes using our LIVE Turquoise Temptation semi-permanent shade. Tempted - yes we are.
7
Bright Red
Bright'n'bold is the name of the game with this one. Inject a red-hot burst of colour whenever the drab starts to hit using our LIVE Pillar Box Red. Hello holiday hair prep.
Image credit: @wonderful_u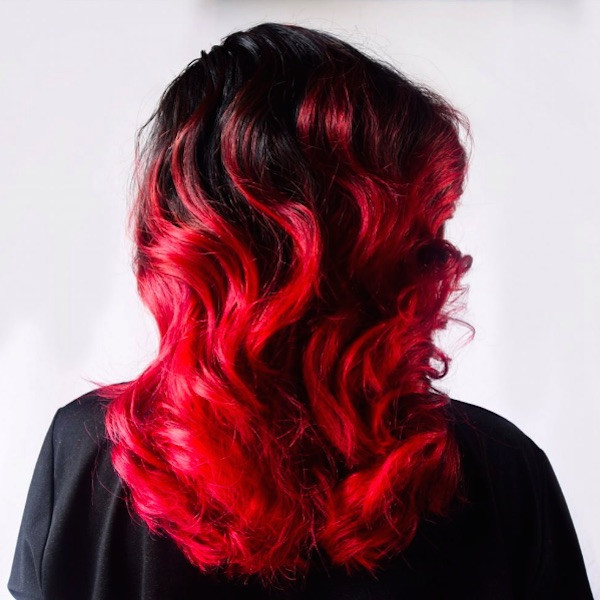 8
Red Ombre
Calling all of you that are redhead obsessed (us included). Vibrant locks needn't be out of bounds to dark tresses, by pre-lightening your locks before colouring with our LIVE Pillar Box Red, intense colour is oh-so achievable.
Image credit: @kainaat89982